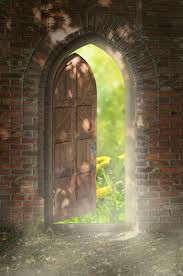 The belief that we have lived before and experienced previous existences is not a New Age fad or idea.  A large proportion of the global population believe in reincarnation and in the reality that we have experienced many lives during our evolving spiritual journey.  All experiences of our past lives are recorded in our 'inner book of knowledge'  and are waiting to be revealed to provide us with insights into issues, relationships and situations in our current lives which can bring us understanding and healing.
Have you ever experienced a feeling of déjà-vu?
Or had recurring dreams of a particular time or place?
Or experienced an instant connection with a person?
All these experiences may provide clues to past lives.
In a past life regression session, you can explore how knowledge of past lives can help you:-
–      Gain insights into issues and situations in your current life
–      Learn to break destructive patterns of the past
–      Further your karmic understanding
–      Explore the possibility of soulmates and soul groups
In my experience, the most effective way to uncover and explore your past lives is by experiencing a past life regression under hypnosis guided by a qualified Hypnotherapist/Past Life Therapist and if also a Medium, then they will be able to use their highly intuitive qualities to help you get the most from your experience –  To experience with your own senses, with your own mind and feelings who you were before – perhaps see what you were wearing – feel the emotions you had – even possibly recognise people in this life with whom you have had relationships before.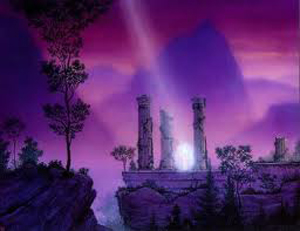 I am an experienced Hypnotherapist/Past Life Therapist and Medium myself and have had the privilege of facilitating numerous past life regressions.  Many people have come to me and said afterwards that the experience was amazing and that their lives will never be the same again. You may be surprised at the number of people who discover that an issue concerning them in their current life has its roots in a past life.
A past life regression lasts approx 2 hours and will be recorded for you on to a CD.
I look forward to hearing from you if you would like to find out more about your own journey of self-discovery. In addition to one to one sessions, I also run workshops and talks for groups on past life regression, so please give me a call or email me if you would like more information on this.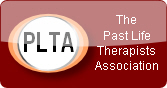 Testimonial
For several years my friend and I had been talking about regression hypnotherapy. So one day on a snowy and cold day in January 2013 we took the opportunity and attended our regression session.

We entered our session on a one-to-one basis with Susan who was very clear in her instructions and very reassuring with what we could expect. Lots of questions had been running through my mind like "Can I be hypnotised" "will I come out of it" both of these thoughts I am sure many a person has before regression.

Throughout the regression session Susan started with and maintained a very reassuring calm voice guiding my in through the process, and into a total state of relaxation which was a very pleasant experience.

I was regressed to 1780 where as a young 12 year and had experiences which I never would have imagined could have happened to me. It was as though I was watching myself on TV slowly becoming more absorbed into the session that instead of watching myself I was actually there and the past life unfolding in front of me.

After the session Susan gave me a de-brief of what we had just experienced.

What was interesting through listening to myself on the CD that I received from Susan a few day later was that my voice had changed and it was just like listening to a 12 year child talking back to me.

I would thoroughly recommend a regression hypnotherapy session With Susan Chapman, and not to be at all worried about regression therapy as Susan was very profession assuring and reassuring throughout.