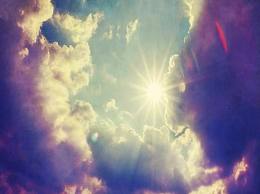 Whether you are just starting out on your mediumistic journey, or are now a 'fledgling' or even a working medium of many years' experience, we can all encounter blocks and lack of confidence which can put up barriers in our mind to prevent us from letting go and tapping into what Silver Birch * called 'the latent powers of the soul'.
I speak from years of experience myself as a hypnotherapist and as a demonstrating medium and trance medium and know that at times we need a little help from 'this side of life' to help us in our unfoldment.
Perhaps you are just starting out on this journey and may feel that relaxation and visualisation techniques would be helpful or one to one sessions to help with confidence, focus and to encourage your awareness of energy and Spirit. Or you may be a 'fledgling' starting out demonstrating in churches and centres and need a little confidence to help you take those first steps. Or if you are a working medium, you may want to explore and release those blocks that are stopping you from fulfilling that potential within.
Whatever your stage of understanding, hypnosis can help with your awareness and enhance Mental Mediumship, Healing Mediumship and Trance Mediumship.
If you feel you have the gifts of mediumship but your own doubts and issues are preventing you from letting go to you realising your true potential, then please contact me for a confidential chat and we can explore your unfoldment together.
I feel passionately that there are many of us who are holding back from expressing the gifts of the Spirit by self-doubt and lack of confidence and I would like to do my very best to help you if you would like me to.
*Silver Birch was the Spirit Control of the medium Maurice Barbanell